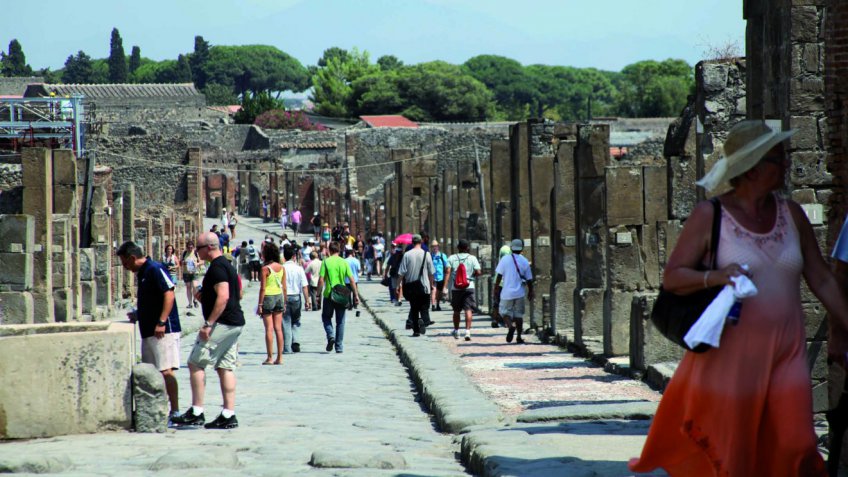 Book the guided tour for your group here!
Book a tour of Pompei with a professional licensed guide for your large group!
Are you a professor or a teacher planning on visiting Pompeii?
No matter how old your students are, our guides will be able to arouse their interest into roman history with engaging visits.
We customize our tours according on students levels and requirements of your school program whether primary, middle, high school or University students.
On request audiosets can also be provided.
Duration: 2 hours
Please enter in the box on the left the date and time, the number of people, select your language and follow the easy steps to confirm your booking.
For larger groups, particular requests or longer tours, please send us an e-mail at info@pompeitickets.com
Services included
- Private tour
Services not included
- Entance ticket
Useful info
Meeting point:
TEMPIO TRAVEL office, first floor of the Circumvesuviana train station of Pompei Scavi Villa dei Misteri , via Villa dei Misteri 1, Pompeii.
The guide will be waiting for you with a service sign with your booking name.
Info tour:
- Entrance ticket to the archaeological park not included in the price
- Guaranteed to skip the line to purchase entrance tickets
- Free to stay inside after the tour
- Available languages: Italian, Spanish, French, German, Portuguese, English
- Whisper included
- We recommend you to wear comfortable clothes, sneakers and sunscreen.
- For particularly large groups, special requests or longer tours, please contact us by email: info@pompeitickets.com
Informations: The price of the guide does not include the ticket price of entrance to the excavations. See the cost of tickets to the excavations.
Description
Price
Full Price
€ 18.00
Reduced
EU citizens aged 18-24 (a document is required)
€ 2.00
Child under 18 years
Free