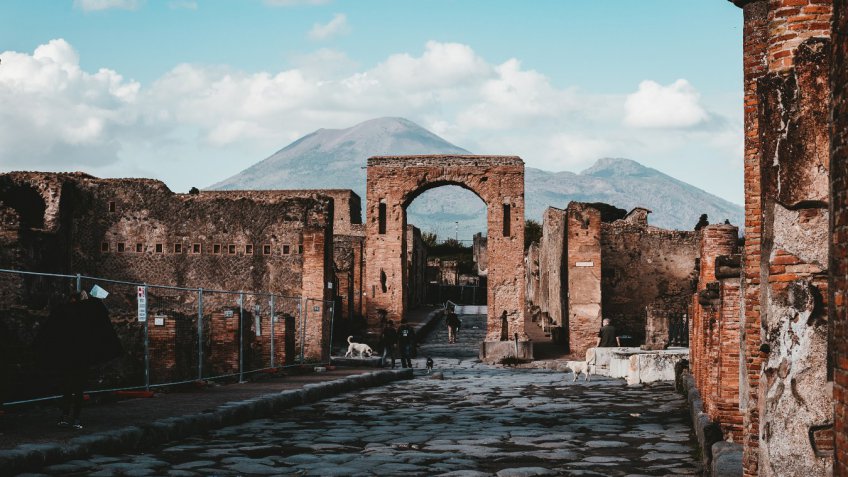 All Inclusive! The price includes the cost of the ticket for the excavations and the guide.
Attracting 2 million tourists per year, Pompeii is one of the most important archeological sites in Italy, if not the world.
Skip the long lines on this small group 2 hours tour ,and with your ticket in your hands discover the remains of the Roman city like a VIP . See ancient ruins , destroyed by the eruption of the Vesuvius in 79 AD, leaving the city buried under mountain of volcanish ash .
Your guide will take you to see houses and everyday items that were still almost intact when the city was unearthed . Experience this everyday Roman town , almost like it was under the Roman Empire.
See places where the Romans had their fun , and held banquets ,and discover frescoes frozen in time and poignant casts of citizens and their pets.
Services included
- Group Guided tour
- Entrance ticket
Useful info
Meeting point:
TEMPIO TRAVEL office, first floor of the Circumvesuviana train station of Pompei Scavi Villa dei Misteri , via Villa dei Misteri 1, Pompeii.
Info tour:
- Free to stay inside after the tour
- Whisper available for groups larger than 10 people
- The 2-hour tour is exclusively in English
- We recommend you to wear comfortable clothes, sneakers and sunscreen.
- Children under the age of 17 have to show proof of identity
- Please be at the meeting point at least 10 minutes before the tour start time.